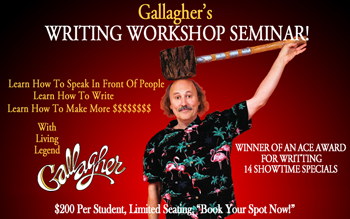 Writing Work Shop Seminar
Join Living Legend Gallagher, a Winner of an ACE Award for writing 14 Show Time Specials, and learn his secrets on speaking, writing and making more money. Learn from a master.
The class lasts for 4 hours and you will learn life changing skills. Register and pay at the venue listed on the "Tour Dates" calendar page for the date you wish to enroll in.